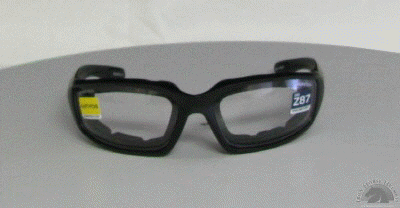 An updated version of our extremely popular Foamerz these wrap around sunglasses are available in smoked, clear or amber anti-fog polycarbonate lenses.
Closed cell foam allows ventilation while providing a cushioned lining to protect the eyes from wind and dust while flying down the road.
The flexible, polycarbonate frame wraps securely around the face while rubber strips at the tip of each temple keeps the eyewear in place.